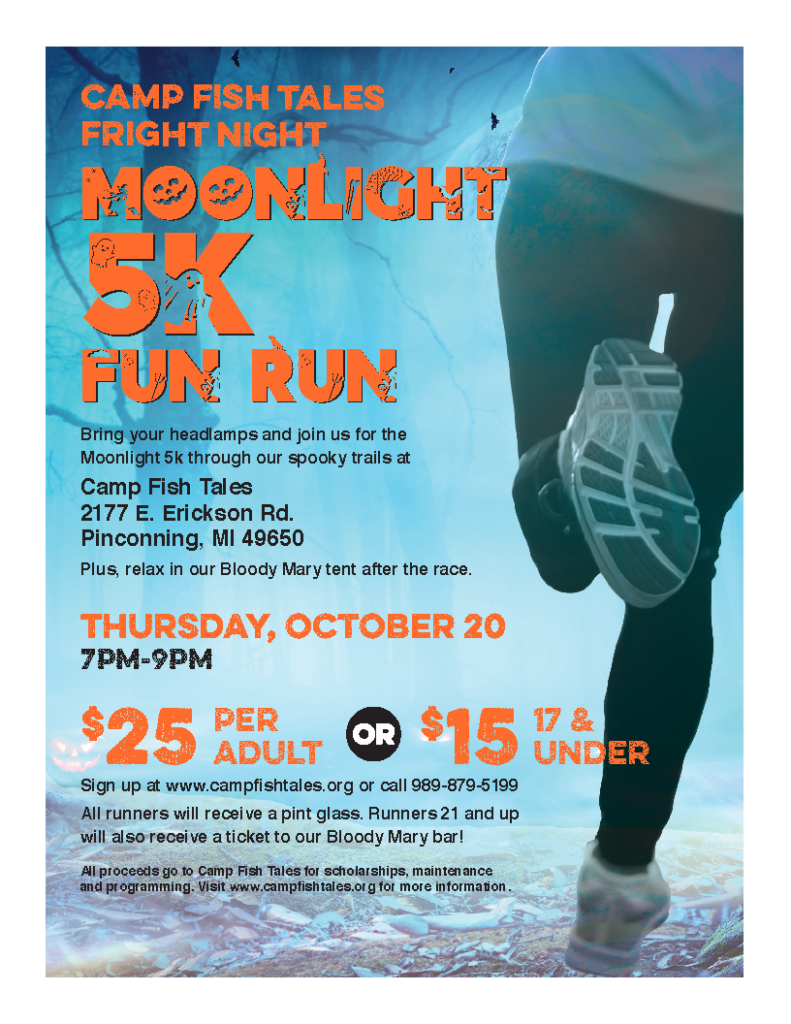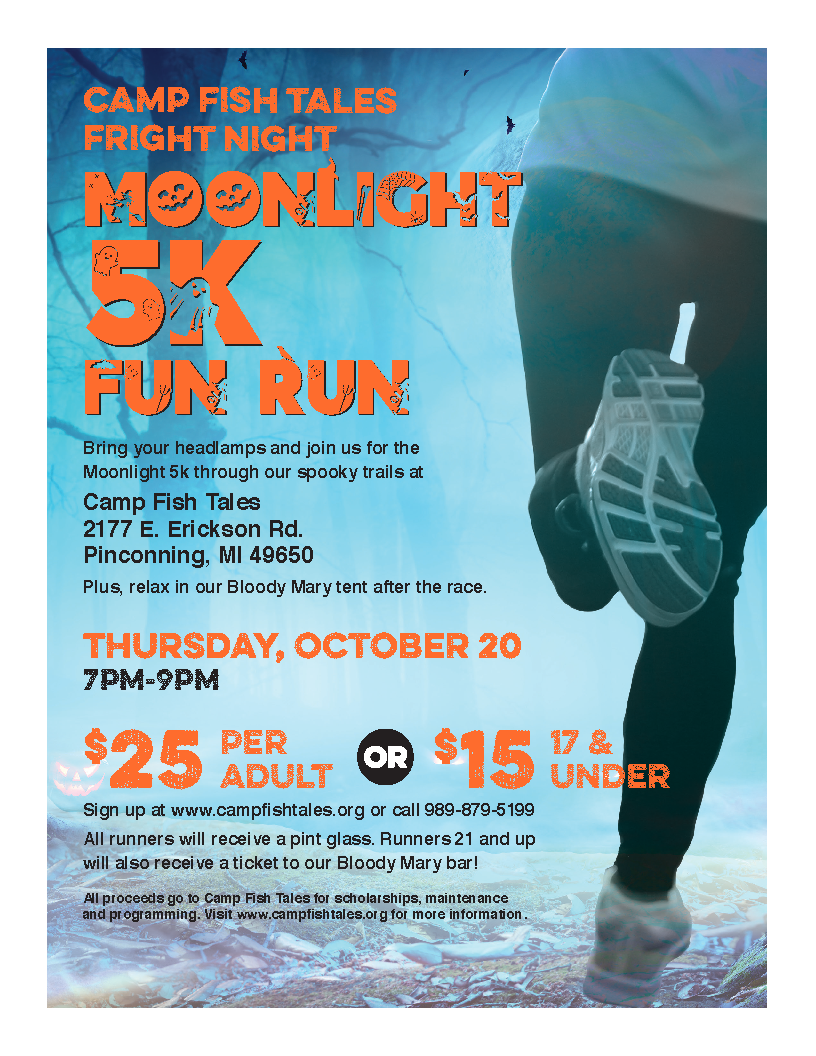 CFT Moonlight 5k Run/Walk
Thursday, October 20, 2022: 7pm-9pm
Bring your headlamps and join us for a moonlight 5k through our spooky trails at Camp Fish Tales!
Come and relax at our Bloody Mary tent after the race.
$25 per ADULT OR $15 – 17 AND UNDER
ALL event proceeds benefit Camp Fish Tales.

The Haunted Forest is back at CFT!
This is a fun-filled, frightening, family activity that will take place the weekend of October 21st-23rd, 2022.
Friday, October 21, 2022: 7pm-10pm (7-8:30pm kid friendly)
Saturday, October 22, 2022: 7pm-10pm (7-8:30pm kid friendly)
Sunday, October 23, 2022: 7pm-10pm (7-8:30 kid friendly)