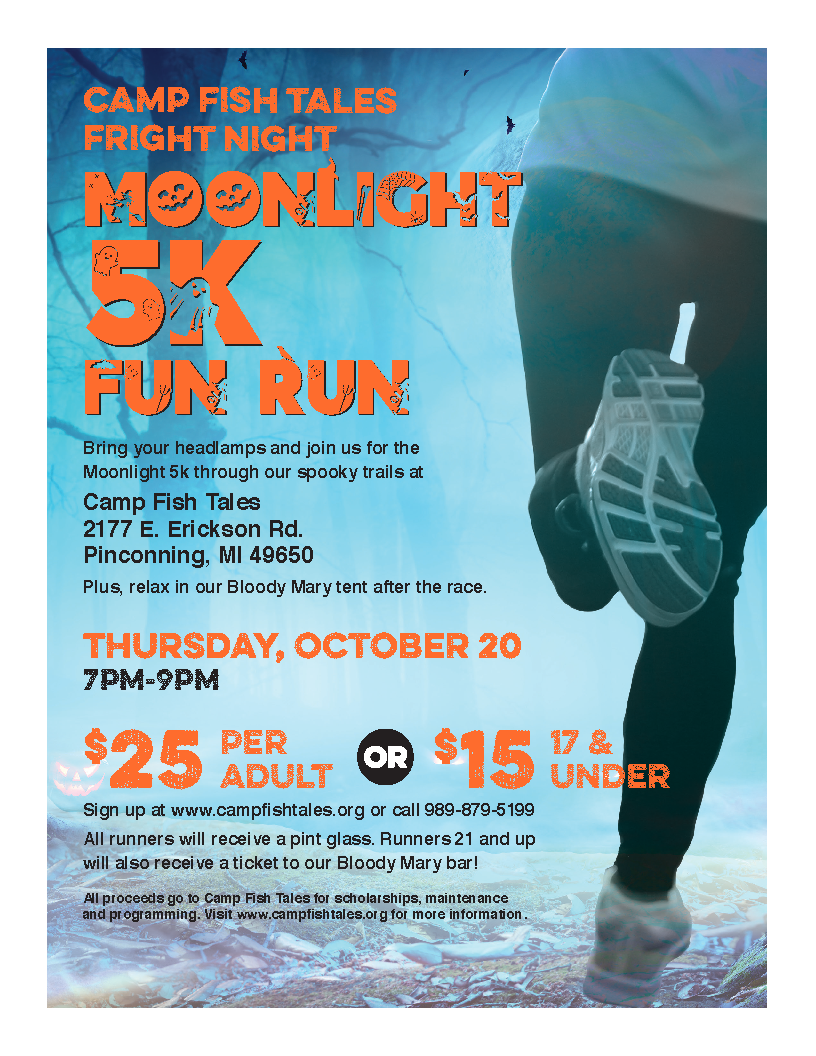 CFT Moonlight 5k Run/Walk
Thursday, October 20, 2022: 7pm-9pm
Bring your headlamps and join us for a moonlight 5k through our spooky trails at Camp Fish Tales!
Come and relax at our Bloody Mary tent after the race.
$25 per ADULT OR $15 - 17 AND UNDER
ALL event proceeds benefit Camp Fish Tales.

IT'S BACK!!!!!!
Join us on a walk (or run lol) through the dark and spooky trails of camp!
Join us if you dare!
ADMISSION
$5 (13 and under) $10 (14 and up)
This is a fun-filled, frightening, family activity that will take place the weekend of October 21st-23rd, 2022.
DATES AND TIMES
Friday, October 21st 7-10pm (7-8:30 kid friendly)
Saturday, October 22nd 7-10pm (7-8:30 kid friendly)
Sunday, October 23rd 7-10pm (7-8:30 kid friendly)
ALL proceeds go back to camp for scholarships, maintenance and programming


For anyone interested in learning more about who we are!
Come enjoy lunch, tour camp, and participate in family activities!
Location: Camp Fish Tales
Sunday, May 15, 2022:  12-2pm