Last year, we provided outdoor experiences for over 240 campers, which is a 20% increase over the prior year! Our new 24-bed cabin was completed, and the campers and staff were very excited!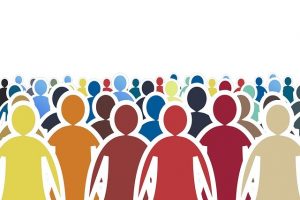 Currently, we are raising funds to create a handicap accessible commons area between the three existing cabins. This area will include a poured concrete pad, handicap ramps from each cabin, a fire pit and benches.  We also provide scholarships to those families who may need assistance. Camp Fish Tales prides itself on never 'turning away' a camper due to a lack of funds. To provide these services, we count on our partners in the community to help us achieve our goals.
We hope you will consider partnering with us! We have included CFT Sponsorship Forms and if you choose to do so, we will mail our 501C3 information and receipt for your tax deduction purposes. Thank you!
CAMP FISH TALES ANNUAL SPONSORSHIP
SPONSOR CAMP ONLINE
Online Sponsorship Form
SPONSOR CAMP BY MAIL
Sponsorship Form
2021 CAMP SPONSORS
Camp Fish Tales would like to take a moment to recognize the many businesses who help sponsor our events and happenings throughout the year. It is because of your generosity and the generosity of many others that camp is able to provide wonderful camping experiences for our campers.
Thank you for all you do!
Thelen Auto Group
Ieuter Insurance Group
Auto Owners Insurance
CASE SYSTEMS
BOSTONtec
Champagne & MARX
Operating Engineers OE 324 MICHIGAN
Garber Chevrolet Linwood
Brandle Roofing & Sheet Metal Co.
Horizon Bank 
 goto transport inc.
AT&T
G.E. Insulation Co.
United Bay Community
Credit Union York Electric 
SOWLE Properties
RIDER
Fisher Contracting Co.
XALT Energy
Midland Oral &
Maxillofacial Surgery
J.E. Johnson Inc.
Bierlein Co.
Family Dental Center of Midland
 Universal Roofing
Great Lakes Bay Construction
 Lois Kay
Warner Norcross & Judd
Ron Doddy and Associates
Three Rivers Corporation
Blasy Electric
Clements Electric
Dery Family
Forshee Family and Friends
Draves Family
Isabella Bank
Dolan Family
Mcmahan Thomson & Associates
SYM
The Riddle Family
Tri-State Bank