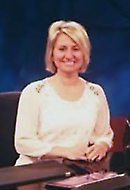 (Pinconning) The Board of Directors for Camp Fish Tales, located in Pinconning, Michigan, is pleased to announce the appointment of former board member, Shannon Forshee, as Executive Director. Shannon is a former special education teacher with Bullock Creek Public Schools, and an engaged community volunteer for a number of local organizations. In her two years of board involvement with Camp Fish Tales, and as chair of the fundraising committee, Shannon has raised over $50K in additional scholarship and programmatic funding for camp.
"Shannon has shown a great deal of leadership on our board from day one," said Karl Ieuter, current Camp Fish Tales board chair "although she will be missed in this capacity, we have full faith in her ability to bring camp to the next level during this transitional phase".
Camp Fish Tales is partnering with IKUS Life Enrichment Services, formally Indian Trails Camp, out of Grand Rapids to deliver its 11 week camping season in 2018.
"This partnership is a great opportunity to bring the expertise and innovation of IKUS to our local community as we work on continually improving our program and providing the best possible experience for our campers" Ieuter added, "With their programmatic leadership and Shannon's connections and knowledge of this community, we know this will be our best camp season yet".
Camp Fish Tales is a barrier-free, accessible camp located on 67 acres located on the corner of Erickson and Old State Road between Pinconning and Linwood. Camp Fish Tales serves individuals of all ages with varying types of disability in order to ensure an enjoyable and enriching experience for our campers.
For more information regarding Camp Fish Tales, or to register a camper, please visit www.campfishtales.org or call (989) 879-5199.
FOR IMMEDIATE RELEASE
Date: April 11, 2018
Contact Person: Shannon Forshee
Info: (989) 879-5199