---
---
---
---
Executive Director
Shannon Forshee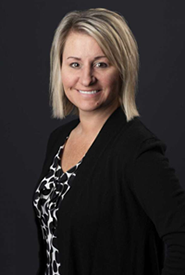 Shannon is the Executive Director of Camp Fish Tales. She received her Bachelor of Science in Special Education and Psychology in April 1998 from Grand Valley State University and her Masters of Education in April 2002 from Saginaw Valley State University. Shannon was a special education teacher in the Bullock Creek School District from 1998 until 2007.
Shannon has been a volunteer with many regional charity organizations such as Camp Fish Tales (Board Member 2016-2018), Make-A-Wish, and Share the Memories. She enjoys traveling, running outdoors, reading, and spontaneous adventures. She resides in Midland, Michigan with her three children.
Camp Director
Tim Rinner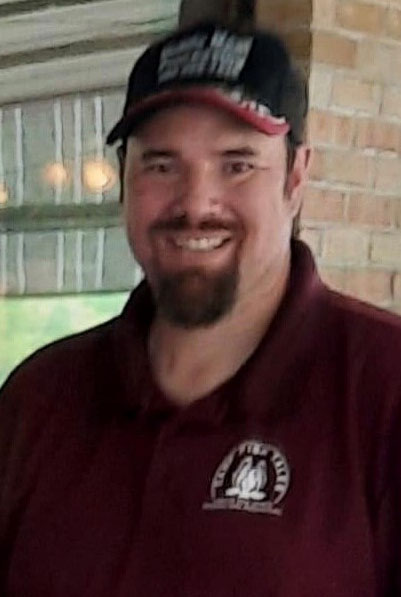 My name is Tim Rinner. I am ecstatic to be this years Camp Director! Camp life has always been a special part of my life. My older brother is disabled and over the years I have been part of his life and well-being. Growing up my goal was to always include my brother and his friends in any activity they wished to try. I've been involved with camps since my teenage years. My heart has always been with the disabled community and their families and friends. I am a father of three and enjoy sharing with them the outdoors and all it has to offer. I look forward to meeting everyone this camp season and being part of the campers favorite camp memories.
Maintenance Supervisor
Ken MacConnell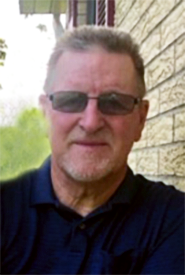 Ken MacConnell is our maintenance supervisor at Camp Fish Tales. He was born and raised on a dairy farm in Alpena. He moved to Kawkawlin in 1973. He retired from General Motors in 2009. He is a Vietnam Veteran and retired from the Army National Guard in 2005. He is the Trustee for Kawkawlin Township. He volunteers for Habitat for Humanity, United Way, Carriage House and Heartland Hospice for Veterans. He has 4 children, 10 grandchildren and resides at home with his wife, Sue.
Program Lead
Estelle Wood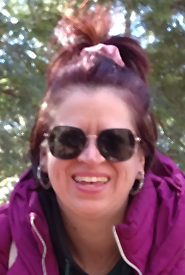 My name is Estelle Wood. My background is in the medical, mental health and educational fields. I have worked in Special Education and with the visually impaired. In addition, my work includes working with youth and adults with emotional, physical and mental disabilities. I am a Special Olympic Coach. I currently work with families and children.
My volunteer work includes: (2013-2022) – Heartland Hospice – hospice volunteer and bereavement camp counselor for youth and children. I have also worked with the United Way. March of Dimes and most recently The Fox theater in Detroit. I enjoy photography, art and hiking.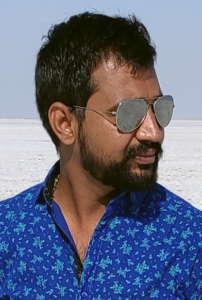 Mehul Trivedi
My name is Mehul. I am from India and I am a Mechanical Design Engineer. I have a curiosity to know new things and am fond of adventure. I enjoy exploring new places, different cultures and being surrounded by people. Camp Fish Tales is a wonderful opportunity and I'm looking forward to it!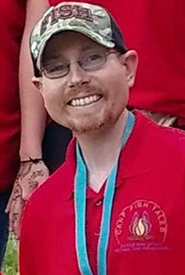 Ryan Bauman
Hi! My name is Ryan Bauman. I have been a Counselor for Camp Fish Tales since 2019. I am so excited about being a counselor for 2021 at Camp Fish Tales. I have an Associate's Degree in Child Development and in Fine Arts. I developed a passion for helping people at a young age when I had cancer and then heart failure later in life. I use that passion and compassion with each camper at Camp Fish Tales. With each camper, I enjoy helping them develop and express their  unique skills and abilities through all the activities that we participate in at Camp Fish Tales.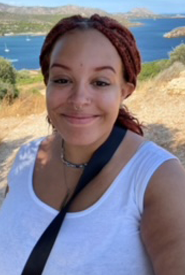 Alexus Yorch
My name is Alexus and I am 19 years old. I live in Bay City, Michigan. I am currently a student at Albion College studying anthropology. I love exploring the beauty in nature and I attended summer camp myself a lot when I was younger. This will be my first year as a counselor at Camp fish Tales. I am very excited to be able to provide an enriching experience that will stick with our campers throughout their lives! We are going to have so much fun this summer and I look forward to it. See you soon!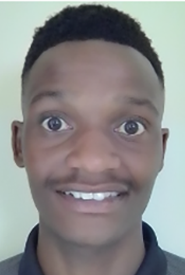 Kgahliso Mofokeng
My name is Kgahliso Mofokeng. I am born and raised in South Africa, Johannesburg. I am a fitness fanatic. I enjoy landsports. I love cooking, hiking and I play soccer. In my spare time I am at the gym doing all sorts of fitness exercises. I am a very hard working and enthusiastic person. I am so thrilled to come to camp and explore new adventures with other people from different cultures. Very happy to share some of my cultural traditions and values with other camp counselors and the campers too. Thank you and looking forward to seeing you all soon!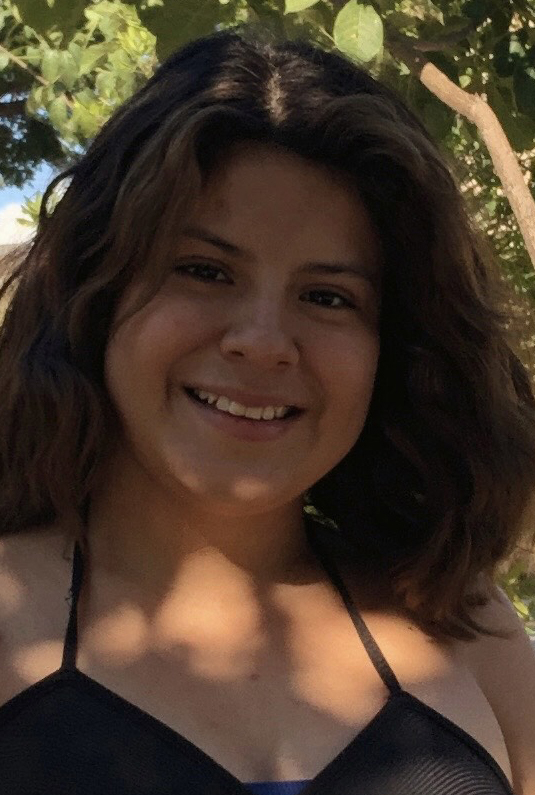 Diana
Hey! I'm Diana and I'm from Mexico, I feel very excited and curious to see other places and meeting all of the campers and counselors, hoping them to see me as a new friend:)
I've been living in towns surrounded by nature since I remember, so I really enjoy outdoor activities.
It's a pleasure to offer my help for CFT,
I'm ready and excited for new challenges and to acquire new skills.
See you soon at Camp Fish Tales 2023! 😉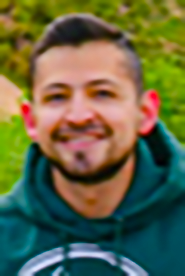 José Arciénega
Hey! My name is José Arciénega, I'm 25 years old and I am from Bolivia. Two years ago I had the opportunity to be part of the CFT team and it was a great experience. I love hiking, camping and helping people.
I know that going back to the camp will be another great experience, I'm waiting to share good moments with the campers and the staff.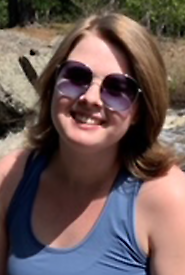 Bailey
Hi! My name is Bailey. I'm 24yr old from Midland, MI. This will be my first year with Camp Fish Tales. I've worked in an Adult Foster Care Home with special needs adults for 3yrs. My passion is bringing joy to others . The most easiest thing to give is kindness. I enjoy spending my free time outside with friends and family. Learning new things and meeting new people is a great experience. My family and friends would describe me as passionate with a big heart. I'm looking forward to meeting everyone and making memories that will last a lifetime.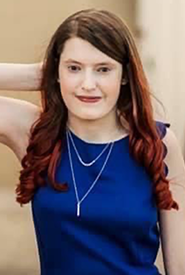 Lyndsey H.
Hello, I'm Lyndsey Hearn, i'm from a small town Pinconning currently going to CMU in Mount Pleasant and heading into my third year. I'm studying Interior Design with a minor in Leadership. I enjoy reading, drawing, hanging out with friends and love being part of leadership safari at my university. Im looking forward to meet all of the campers and counselors this summer hoping to make friends that could last a life time!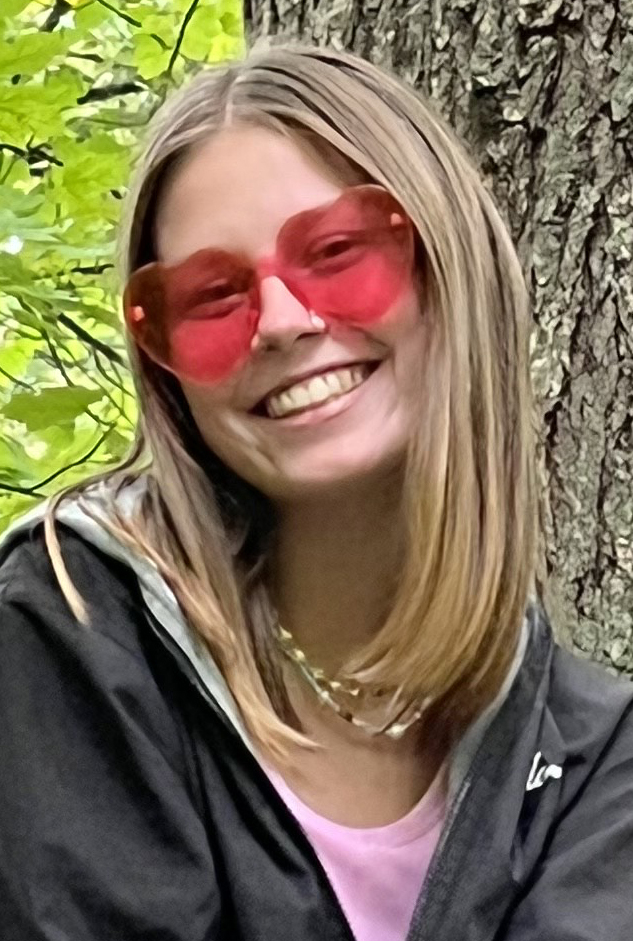 Taylor M.
Hello! My name is Taylor and I'm 19 years old. I was born in Midland, Michigan, and I'm currently enrolled in Alma College's pre-medicine program. I love cheerleading, playing tennis, reading, and being around people. My goal for my future has always been to help people, whether it be through medical issues or advocacy, and I think Camp Fish Tales is going to really be the start of this for me. I cannot wait for camp this year, and I'm looking forward to meeting everyone!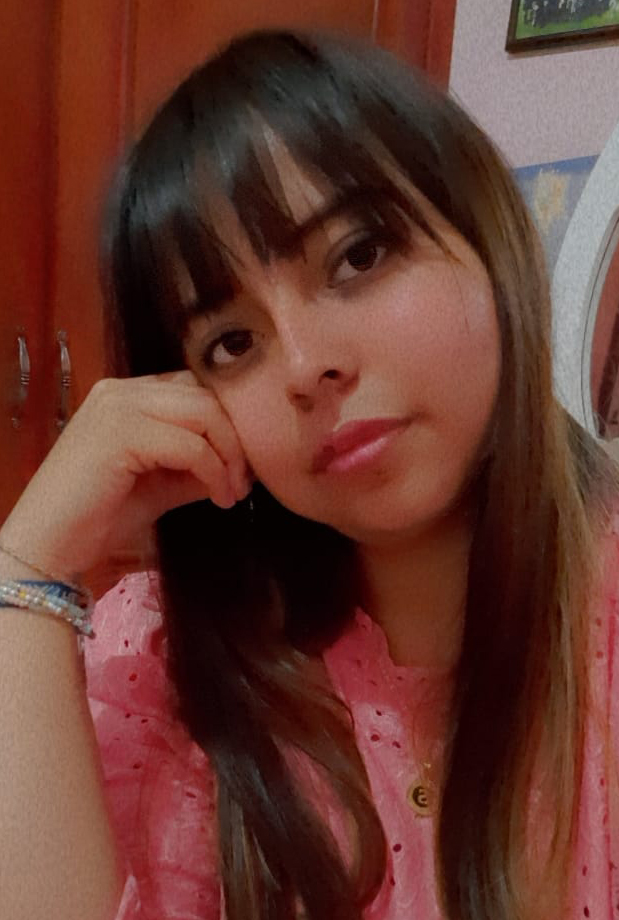 Stephanie
Hi! My name is Stephanie Hernández. I´m 24 years old from Puebla, Mexico. And right now I´m studying Graphic Design.This is the first time that I´m going to be so far of home, doing what I love ,and that´s helping and taking care of others. I consider myself as someone funny , kind, brave and determinated to learn new things everyday. It´s going to be a pleasure to talk and share with all of you about the place I come from, please feel free of asking me about everything.
I can't wait to meet all of you. And for all the campers, parents and families of CAMP FISH TALES, be sure that this summer it´s going to be AMAZING.
See you soon!!!!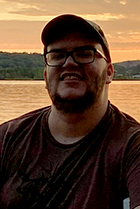 Reese N.
Hi!Hello I'm Reese Nye. From Houghton (not Houghton Lake, Houghton.) I was a counselor for the summer of 2021 and I'm very excited to be back for the summer of 2023. I have previous work experience with special needs children in a school setting and I'm excited to bring my experience back to Camp FIsh Tales. I hope to see some of my favorite campers from 21 back at camp this summer and I'm excited to participate in the camp activities with the campers. I can't wait to meet all of the new campers and counselors.
See you soon!
Board of Directors – 2023
Chair
Kristie Clark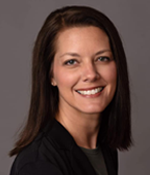 Kristie Clark has been actively involved in the Great Lakes Bay Region since moving to the area in 1994 to attend Central Michigan University, where she went on to earn her Bachelor of Science in Elementary Education and Master of Arts in Counseling. Kristie's passion for helping children and families has been put on full display during her twenty years as an Elementary Teacher and School Counselor for Bullock Creek School District. While there, she has introduced and facilitated several programs focused on the development of children, parents and staff, including Love and Logic, school-based Play Therapy and Positive Behavior Intervention and Supports. Her involvement and impact extends beyond the school setting. She served on the Board of Safe and Sound Child Advocacy Center in Midland for eight years, including two years as Board Chair. She is a 2014 graduate of Leadership Midland. She volunteered many hours coordinating Sharing Tree for children and families of Bullock Creek. Kristie resides in Freeland with her husband and their two children. Kristie is honored to be on the Camp Fish Tales Board of Directors and looks forward to continuing her support of the Camp. 
Vice Chair
Ryan Howell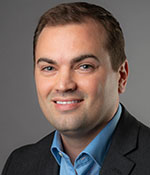 Ryan D. Howell serves as HR Director – North America for Dow.  In addition to his focus on strategic planning, Ryan is a passionate teacher and coach, and has developed and facilitated several leadership and career development programs for Dow, Dow Corning, and Hemlock Semiconductor.
After growing up in Gladwin and Midland, he attended Saginaw Valley State University and completed his B.B.A. in Finance.  In 2015, Ryan relocated with his family to Wales and served as Dow's HR Leader for the United Kingdom – where he was a key contributor to leadership and talent development in Europe, The Middle East, Africa, and India.
He previously served seven years on the board of directors for Family and Children's Services of Midland and two years on the advisory board for Great Lakes Bay Michigan Works. Ryan, his wife, and two children have been Freeland residents for more than 10 years and are excited to join the Camp Fish Tales family!
Treasurer

John Haag Sr., CPA/ABV, CVA, CFF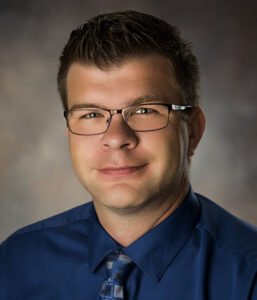 John Haag is a Managing Principal at Yeo & Yeo, a leading Michigan advisory firm. He leads the firm's Business Valuation and Litigation Support Services Group. He is also a member of the Tax Services Group and Yeo & Yeo's Career Advocacy team. He is based in the firm's Midland office.
John has been involved in many organizations throughout the Great Lakes Bay Region. In addition to serving as Treasurer for Camp Fish Tales, he also serves on the board for the Midland Noon Rotary Club  Foundation and is President of the Mid-Michigan Multisport Club.
Secretary
Mallory Herbert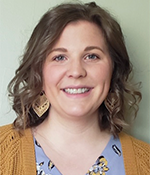 I was born and raised in Bay City, MI. I attended Michigan State University where I obtained my Bachelors of Science in Environmental Economics and Policies. Currently I work for Trinseo in Midland as a Supply Chain Planner. I was involved in volunteer activities at the camp in college. I also worked in Pinconning for the last 3 years and recognize the potential for local businesses in that community to get involved with the camp.
Rachel Gaus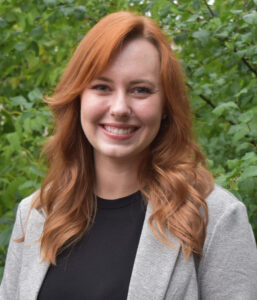 Rachel is from Standish, MI and currently resides in Midland with her husband and dog, Otto. Her passion runs deep for non-profit organizations, having worked in the non-profit sector for the first five years of her career.  She now works as a Social Work Technician for the Midland County Educational Service Agency.  Rachel serves as the President of Midland Civitan Club and is a member of Young Leaders United.  She is grateful to be a part of the Camp Fish Tales Board of Directors and thrilled to share her love of camp with others.
Corinne M. Provoast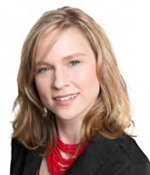 Corinne is the newest member of the Camp Fish Tales family, having joined the board of directors in February 2017. She is a staunch champion for the rights of childhood, regardless of ability and age. A professional working in the insurance business since 2001, she currently specializes in health insurance packages aligned to the need and budget of her clients.
Corinne is active in regional community programs ranging from Jaycees, Mothers of Preschoolers, the GLBR Heart Walk and Zonta. Corinne, with husband Tom and children, reside in Midland, Michigan.
Brandon Krause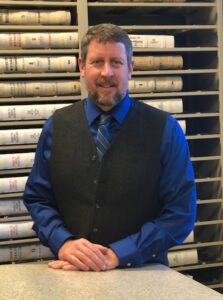 Brandon Krause is the Register of Deeds for Bay County, MI. He has served his community for 13 years through several political positions including Beaver Township Trustee, Bay County 1st District County Commissioner and currently the Bay County Register of Deeds. 
Brandon is a graduate of Delta College and also of the Saginaw Valley State University Michigan Certified Public Manager program. 
He currently holds positions on the Michigan Certified Public Managers Board of Directors and the Property Records Industry Association (PRIA) Board of Directors. Brandon, also served his community as a peer mentor for MSU 4H Tech Wizard program for grades 3-5, 2018 United Way Campaign Chairman and as a coach of various sports for 17 years. 
Brandon resides in Auburn, MI with his two beautiful daughters Courtney & Caitlyn.
Martin Szeliga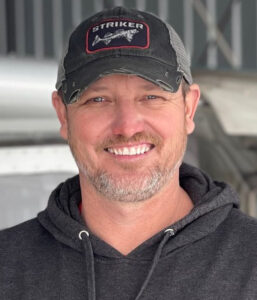 Martin Szeliga is a Technician for AT&T and Executive Vice President and Legislative Coordinator for Communication Workers of America (CWA Local 4108).  
Born in Stalowa Wola, Poland, Martin immigrated to Canada at the age of 9, where he spent most of his childhood before moving to the US at age 17.
Prior to joining AT&T, Martin spent 4 years in Japan with the US Marines as a Rifleman.  Martin earned a BA in Business with a Major in Management from University of Phoenix, and attended Grad School for Human Resource Management at Central Michigan University.
Martin is the Vice President of the Pinconning Athletic Boosters, helps coach youth baseball, and has spent time on various Board of Directors, such as United Way of Bay County.  Additionally, Martin is known in the Great Lakes Bay Region as the Airborne Angler, and provides many anglers in the area with valuable information and imaging through his ice flights.
Martin resides in Pinconning with his wife, Tera and their three children, Raven, Josie, and Max.