---
---
---
---
Executive Director
Shannon Forshee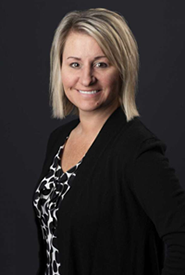 Shannon is the executive director of Camp Fish Tales. She received her Bachelor of Science in Special Education and Psychology in April 1998 from Grand Valley State University and her Masters of Education in April 2002 from Saginaw Valley State University. Shannon was a special education teacher in the Bullock Creek School District from 1998 until 2007.
Shannon has been a volunteer with many regional charity organizations such as Camp Fish Tales, Make-A-Wish, and Share the Memories. She resides in Midland, Michigan with her husband and their three children.
Camp Director
Tim Rinner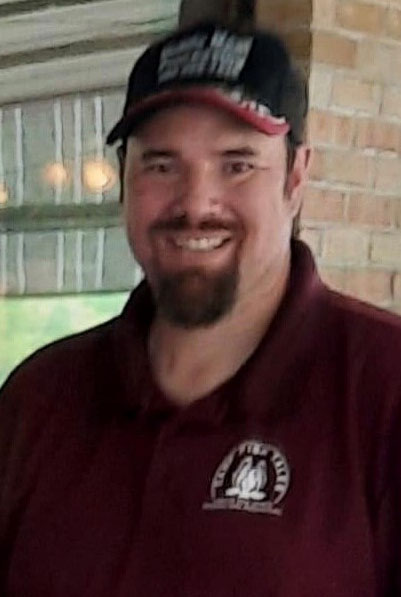 My name is Tim Rinner. I am ecstatic to be this years Camp Director! Camp life has always been a special part of my life. My older brother is disabled and over the years I have been part of his life and well-being. Growing up my goal was to always include my brother and his friends in any activity they wished to try. I've been involved with camps since my teenage years. My heart has always been with the disabled community and their families and friends. I am a father of three and enjoy sharing with them the outdoors and all it has to offer. I look forward to meeting everyone this camp season and being part of the campers favorite camp memories.
Maintenance Supervisor
Ken MacConnell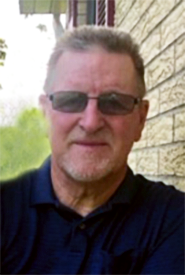 Ken MacConnell is our maintenance supervisor at Camp Fish Tales. He was born and raised on a dairy farm in Alpena. He moved to Kawkawlin in 1973. He retired from General Motors in 2009. He is a Vietnam Veteran and retired from the Army National Guard in 2005. He is the Trustee for Kawkawlin Township. He volunteers for Habitat for Humanity, United Way, Carriage House and Heartland Hospice for Veterans. He has 4 children, 10 grandchildren and resides at home with his wife, Sue.
Program Lead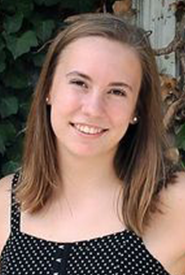 Bridget Weisbrod
Hello! My name is Bridget Weisbrod, I'm 20 years old, and I am from Holly, Michigan. I am currently in my junior year at Franciscan University, studying to become a middle school teacher, a role which I cannot wait to fulfill one day! With this vocation, I am mostly looking forward to interacting with my students and building them up as individuals. I come from a large family – I am the sixth of eight kids – and we have always loved being active and being outdoors. I love camping and have even attempted climbing to the summit of Longs Peak, the tallest mountain in the Rocky Mountain National Park. Needless to say, I love adventure and being active outside. I grew up playing sports my entire life, mostly volleyball, soccer, and basketball, volleyball being my favorite! More importantly, I love working with people and serving others. I desire to make a positive impact wherever I go, leaving that place better than it was before I got there.
I am so excited to be the new Program Lead at Camp Fish Tales this summer of 2023! I am so blessed to have this opportunity to work with so many amazing people, and I am also extremely blessed to be able to serve all of the campers who visit us throughout the summer!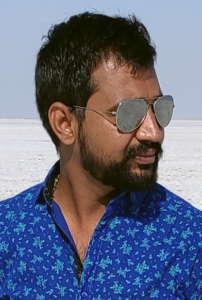 Mehul Trivedi
My name is Mehul. I am from India and I am a Mechanical Design Engineer. I have a curiosity to know new things and am fond of adventure. I enjoy exploring new places, different cultures and being surrounded by people. Camp Fish Tales is a wonderful opportunity and I'm looking forward to it!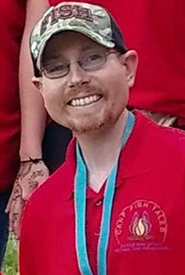 Ryan Bauman
Hi! My name is Ryan Bauman. I have been a Counselor for Camp Fish Tales since 2019. I am so excited about being a counselor for 2021 at Camp Fish Tales. I have an Associate's Degree in Child Development and in Fine Arts. I developed a passion for helping people at a young age when I had cancer and then heart failure later in life. I use that passion and compassion with each camper at Camp Fish Tales. With each camper, I enjoy helping them develop and express their  unique skills and abilities through all the activities that we participate in at Camp Fish Tales.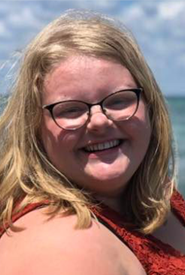 Natalie
My name is Natalie and I am 21 years old. I am from Midland, Michigan. I work as a paraprofessional for my local school district and love it. I am the oldest of 3, and love spending time with my friends and family. Outside of work I love taking road trips, hiking, and exploring all of the state parks Michigan has to offer. I grew up spending tons of time at my grandparents' house, which is on the river. My childhood was full of exploration and catching frogs in the pond. (Although I still do catch frogs when I visit!) In the summer, I enjoy taking my dog out to the lake to swim. I am excited to meet all of you this summer and have so much fun!
See you soon, Camp Fish Tales!
Board of Directors – 2022
Chair
Kristie Clark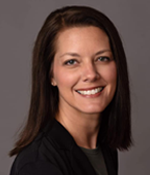 Kristie Clark has been actively involved in the Great Lakes Bay Region since moving to the area in 1994 to attend Central Michigan University, where she went on to earn her Bachelor of Science in Elementary Education and Master of Arts in Counseling. Kristie's passion for helping children and families has been put on full display during her twenty years as an Elementary Teacher and School Counselor for Bullock Creek School District. While there, she has introduced and facilitated several programs focused on the development of children, parents and staff, including Love and Logic, school-based Play Therapy and Positive Behavior Intervention and Supports. Her involvement and impact extends beyond the school setting. She served on the Board of Safe and Sound Child Advocacy Center in Midland for eight years, including two years as Board Chair. She is a 2014 graduate of Leadership Midland. She volunteered many hours coordinating Sharing Tree for children and families of Bullock Creek. Kristie resides in Freeland with her husband and their two children. Kristie is honored to be on the Camp Fish Tales Board of Directors and looks forward to continuing her support of the Camp. 
Vice Chair
Ryan Howell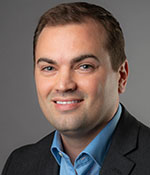 Ryan D. Howell serves as HR Director – North America for Dow.  In addition to his focus on strategic planning, Ryan is a passionate teacher and coach, and has developed and facilitated several leadership and career development programs for Dow, Dow Corning, and Hemlock Semiconductor.
After growing up in Gladwin and Midland, he attended Saginaw Valley State University and completed his B.B.A. in Finance.  In 2015, Ryan relocated with his family to Wales and served as Dow's HR Leader for the United Kingdom – where he was a key contributor to leadership and talent development in Europe, The Middle East, Africa, and India.
He previously served seven years on the board of directors for Family and Children's Services of Midland and two years on the advisory board for Great Lakes Bay Michigan Works. Ryan, his wife, and two children have been Freeland residents for more than 10 years and are excited to join the Camp Fish Tales family!
Treasurer

John Haag Sr., CPA/ABV, CVA, CFF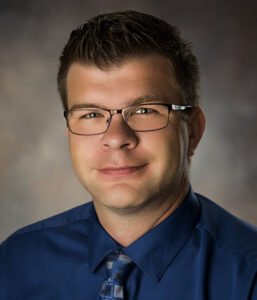 John Haag is a Managing Principal at Yeo & Yeo, a leading Michigan advisory firm. He leads the firm's Business Valuation and Litigation Support Services Group. He is also a member of the Tax Services Group and Yeo & Yeo's Career Advocacy team. He is based in the firm's Midland office.
John has been involved in many organizations throughout the Great Lakes Bay Region. In addition to serving as Treasurer for Camp Fish Tales, he also serves on the board for the Midland Noon Rotary Club  Foundation and is President of the Mid-Michigan Multisport Club.
Secretary
Mallory Herbert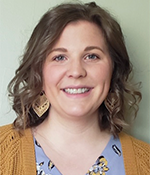 I was born and raised in Bay City, MI. I attended Michigan State University where I obtained my Bachelors of Science in Environmental Economics and Policies. Currently I work for Trinseo in Midland as a Supply Chain Planner. I was involved in volunteer activities at the camp in college. I also worked in Pinconning for the last 3 years and recognize the potential for local businesses in that community to get involved with the camp.
Rachel Gaus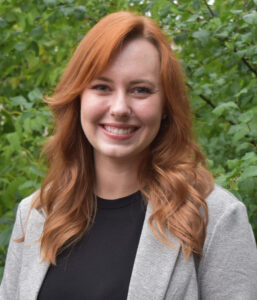 Rachel is from Standish, MI and currently resides in Midland with her husband and dog, Otto. Her passion runs deep for non-profit organizations, having worked in the non-profit sector for the first five years of her career.  She now works as a Social Work Technician for the Midland County Educational Service Agency.  Rachel serves as the President of Midland Civitan Club and is a member of Young Leaders United.  She is grateful to be a part of the Camp Fish Tales Board of Directors and thrilled to share her love of camp with others.
Corinne M. Provoast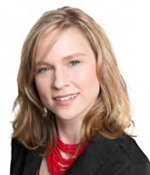 Corinne is the newest member of the Camp Fish Tales family, having joined the board of directors in February 2017. She is a staunch champion for the rights of childhood, regardless of ability and age. A professional working in the insurance business since 2001, she currently specializes in health insurance packages aligned to the need and budget of her clients.
Corinne is active in regional community programs ranging from Jaycees, Mothers of Preschoolers, the GLBR Heart Walk and Zonta. Corinne, with husband Tom and children, reside in Midland, Michigan.
Brandon Krause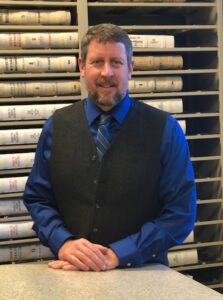 Brandon Krause is the Register of Deeds for Bay County, MI. He has served his community for 13 years through several political positions including Beaver Township Trustee, Bay County 1st District County Commissioner and currently the Bay County Register of Deeds. 
Brandon is a graduate of Delta College and also of the Saginaw Valley State University Michigan Certified Public Manager program. 
He currently holds positions on the Michigan Certified Public Managers Board of Directors and the Property Records Industry Association (PRIA) Board of Directors. Brandon, also served his community as a peer mentor for MSU 4H Tech Wizard program for grades 3-5, 2018 United Way Campaign Chairman and as a coach of various sports for 17 years. 
Brandon resides in Auburn, MI with his two beautiful daughters Courtney & Caitlyn.
Martin Szeliga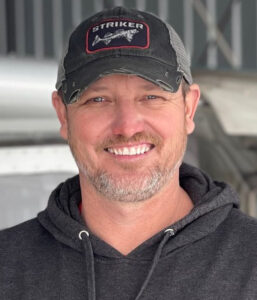 Martin Szeliga is a Technician for AT&T and Executive Vice President and Legislative Coordinator for Communication Workers of America (CWA Local 4108).  
Born in Stalowa Wola, Poland, Martin immigrated to Canada at the age of 9, where he spent most of his childhood before moving to the US at age 17.
Prior to joining AT&T, Martin spent 4 years in Japan with the US Marines as a Rifleman.  Martin earned a BA in Business with a Major in Management from University of Phoenix, and attended Grad School for Human Resource Management at Central Michigan University.
Martin is the Vice President of the Pinconning Athletic Boosters, helps coach youth baseball, and has spent time on various Board of Directors, such as United Way of Bay County.  Additionally, Martin is known in the Great Lakes Bay Region as the Airborne Angler, and provides many anglers in the area with valuable information and imaging through his ice flights.
Martin resides in Pinconning with his wife, Tera and their three children, Raven, Josie, and Max.