---
---
---
---
Executive Director
Shannon Forshee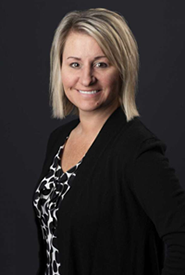 Shannon is the executive director of Camp Fish Tales. She received her Bachelor of Science in Special Education and Psychology in April 1998 from Grand Valley State University and her Masters of Education in April 2002 from Saginaw Valley State University. Shannon was a special education teacher in the Bullock Creek School District from 1998 until 2007.
Shannon has been a volunteer with many regional charity organizations such as Camp Fish Tales, Make-A-Wish, and Share the Memories. She resides in Midland, Michigan with her husband and their three children.
Camp Director
Tim Rinner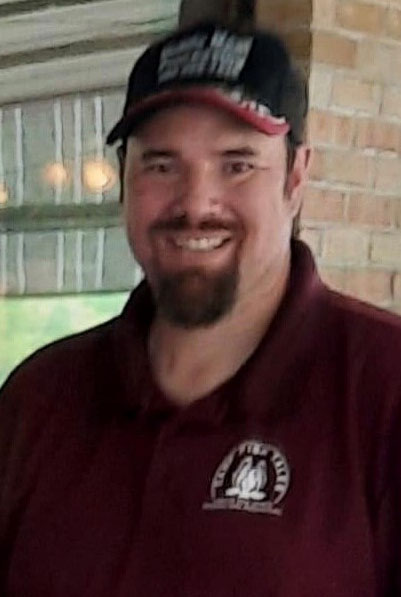 My name is Tim Rinner. I am ecstatic to be this years Camp Director! Camp life has always been a special part of my life. My older brother is disabled and over the years I have been part of his life and well-being. Growing up my goal was to always include my brother and his friends in any activity they wished to try. I've been involved with camps since my teenage years. My heart has always been with the disabled community and their families and friends. I am a father of three and enjoy sharing with them the outdoors and all it has to offer. I look forward to meeting everyone this camp season and being part of the campers favorite camp memories.
Maintenance Supervisor
Ken MacConnell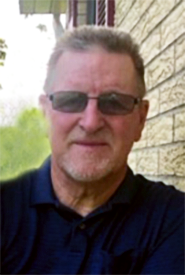 Ken MacConnell is our maintenance supervisor at Camp Fish Tales. He was born and raised on a dairy farm in Alpena. He moved to Kawkawlin in 1973. He retired from General Motors in 2009. He is a Vietnam Veteran and retired from the Army National Guard in 2005. He is the Trustee for Kawkawlin Township. He volunteers for Habitat for Humanity, United Way, Carriage House and Heartland Hospice for Veterans. He has 4 children, 10 grandchildren and resides at home with his wife, Sue.
Program Lead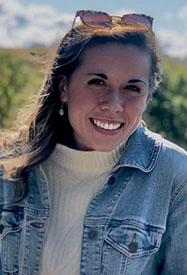 Marykate Taylor
Hello! My name is Marykate Taylor and I am 21 years old. I'm from Cadillac Michigan, although I was originally born in Denver Colorado. I have also lived in California for a time and I'm now currently living in Steubenville Ohio finishing up my Senior year at Franciscan University. I will be graduating with a Bachelor of Science Degree in Education within the Dual Licensure Program. With this degree, I hope to pursue a career in special education!
I love the outdoors, going on hikes, playing sports such as volleyball and tennis, and I most importantly love to serve others in anyway they need. I have a lot of experience working with children within an educational environment, especially special education, and I have a strong passion and love for working with these wonderful individuals!
I am so blessed and excited to have the opportunity to help and be apart of the 2022 Camp Fish Tales team this upcoming summer as the new Program Lead!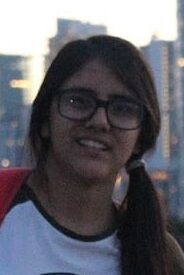 Karina
Hi, my name is Karina, I´m 27 years old and I live in a small city near Guadalajara, Mexico.
I love my country and its food, especially tacos. I like riding my bike, hanging out with my friends and also meeting people, learning about their culture, language, etc. I studied psychology but I feel passionate about education and working with kids so I work at a preschool in the mornings and as a hotel receptionist in the afternoons (because I´m passionate about traveling as well and that is how I pay for it).
I am very honored to be part of Camp Fish Tales 2022 and also excited to meet the rest of the team and campers.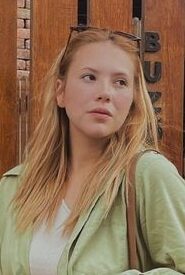 Ana
Hi! I'm Ana. I'm 21 years old and I'm studying law and business administration at Bogota (Colombia). I'm a fashion and photographer lover. I am an intelligent person with integrity who loves to help. I have knowledge in various areas such as sports, audiovisual media, first aid, children among other things. I consider myself a lover of nature. I love to dance, sing, record videos and edit them. My favorite thing in the world is nature, especially flowers and sunsets, they make me happy. I like to learn new things, and be open to new opportunities and experiences. I'm good at swimming, tennis and soccer. I am very excited to be a part of Camp Fish Tales and offer them my best. See you in the summer!!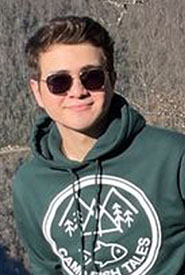 Fabián Delgado
My name is Fabián Delgado, I am from Colombia, I am 24 years old and I studied tourism and hotel management.
I am a young man passionate about creativity, I love to draw, I love board games, I am an excellent swimmer, tennis player and I love to travel to discover new cultures!
I look forward to seeing you in the coming summer of 2022 as a Camp Fish Tales counselor! I know we're going to have fun together!
---
---
---
---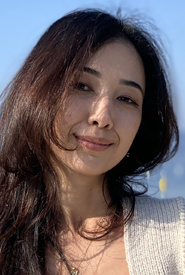 Altynai Abdasbek kyzy
My name is Altynai Abdasbek kyzy and I am 28 years old. I am from Kyrgyzstan, but currently I live and study in Italy,Venice. I am MA student specializing in Linguistics.
I love traveling, meeting new people and learning foreign languages. I am good at cooking, drawing and photography. Whatever I do, I do it with all my love.
My pedagogic education and my previous experience as a teacher help me to get along with kids and adults and be able to find an individual approach to everyone.
I am very excited to have an opportunity to be a camp counselor at Camp Fish Tales in the Summer 2022.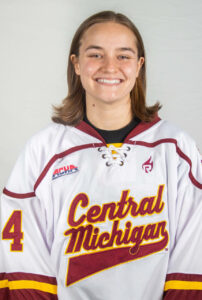 Breanna Murmyluk
Hello! My name is Breanna Murmyluk and I'm super excited to be a counselor for the upcoming summer. I'm currently a student over at CMU studying psychology and health science. I enjoy playing hockey, lifting, and art. I'm looking forward to the new experiences to come and the opportunity to grow with the campers I'll meet this year. Most importantly, I can't wait to have fun!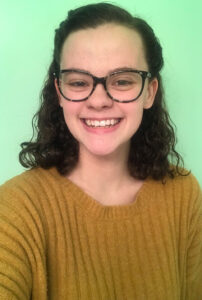 Katlyn Cress
Hello! My name is Katlyn Cress! I will be in my final year of college at Wayne State University in the fall, working towards my Bachelor's Degree in Elementary Education with a Concentration in Early Childhood Education. Some of my hobbies include crafting, baking, outdoor activities, and playing video games! I am so excited to be a camp counselor for Camp Fish Tales for the Summer of 2022! I am looking forward to getting to know all the campers each week!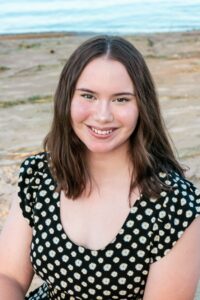 Alexis Hull
Hello! My name is Alexis Hull, but I prefer to go by Lexie. I'm 18, and currently finishing my senior year of high school. This fall I'm attending Northern Michigan University, where I'm planning to major in social work. In my free time I enjoy spending time with my family, best friend, and pets. I love to go hiking, and being outside, and having game nights! I can be quiet when I meet new people, but it doesn't take long for me to break out of my shell. I'm so excited for this opportunity to learn and grow, and can't wait to meet everyone!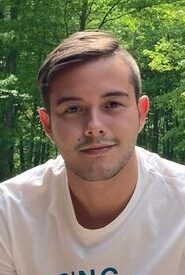 Victor Llanos
Hey! My name is Victor Llanos, I am 22 years old, I am a tourism student and I am from Colombia. Last year I had the opportunity to be part of the CFT team and it was the best experience of my life. I love to swim, play tennis, archery and rock climbing. I look forward to meeting all the campers and joining them this summer for fun and happiness. Greetings, see you there.
Ava Christensen
Hello, my name is Ava Christensen.
I am graduating from Garber High School this year and I'm going to Delta College this fall for my pre-requisite classes. During my time at Garber I was in the band for four years, a cheerleader for three years and I student mentored the cheer team for my senior year. Also, I was backstage manager for our plays and musicals for all four years. At the end of August I plan on coaching the middle school cheer team at Cramer Junior High.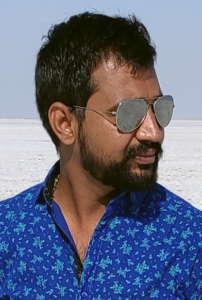 Mehul Trivedi
My name is Mehul. I am from India and I am a Mechanical Design Engineer. I have a curiosity to know new things and am fond of adventure. I enjoy exploring new places, different cultures and being surrounded by people. Camp Fish Tales is a wonderful opportunity and I'm looking forward to it!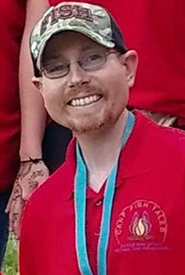 Ryan Bauman
Hi! My name is Ryan Bauman. I have been a Counselor for Camp Fish Tales since 2019. I am so excited about being a counselor for 2021 at Camp Fish Tales. I have an Associate's Degree in Child Development and in Fine Arts. I developed a passion for helping people at a young age when I had cancer and then heart failure later in life. I use that passion and compassion with each camper at Camp Fish Tales. With each camper, I enjoy helping them develop and express their  unique skills and abilities through all the activities that we participate in at Camp Fish Tales.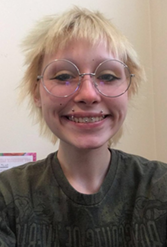 Augustine Hardy
Hello! My name is Augustine Hardy, I'm 18, and I'm so excited to be a part of the team! I am currently finishing my last year of high school, and then I'll continue my studies at college, where I hope to become an Animator! I enjoy the fine arts, my pets and family, learning new things, and I'm always open to new adventures and experiences. I love to help people wherever I can, and help cultivate a loving and safe environment for everyone. I'm looking forward to this new opportunity to grow, learn, and help people at Camp Fish Tales 2022!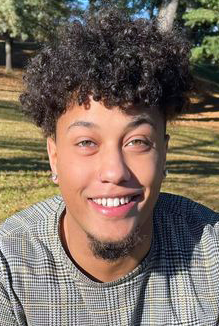 Ismail Stewart
Hi there! My name is Ismail Stewart.
I'm a 21 year old vocalist and audio engineer from New York with a degree in performance arts and songwriting. I'm a fitness enthusiast with a fascination for reinvention and self discovery. If I'm not exercising, I'm usually in my studio or have my face buried in a book. I'm beyond ecstatic to be able to be apart of the 2022 Camp Fish Tales team, get ready for a fun summer!!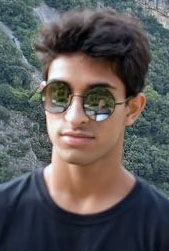 Asish Figueras Sarró
My name is Asish Figueras Sarró and I am 20 years old. I'm from Spain, but I'm currently living in Banyoles and studying in Girona. I am a student of Social Integration and then I will study to be a Headhunter.
I love traveling, meeting new people, learning new cultures. I like sports, reading and above all I am very curious.
I am very proud to have been selected for this job and the truth is, I am very privileged to be of help to so many amazing people. I am sure I will learn a lot from you and acquire new skills, new references, new experiences and above all new friends.
Thank you very much to Camp Fish Tales for trusting me!
Madison Yeatman
Hi Friends! I'm Madison. I'm 24 years old. I'm from Texas. I love nature, and I spend a lot of time growing different plants. If I'm not messing with plants there's a good chance I am reading or gaming. I love to travel and help others.
I am SO EXCITED to be apart of the 2022 Camp Fish Tales team! I'm here to offer a helping hand to whoever needs it, and help to create a safe space for everyone. I look forward to meeting the campers and the staff. Let's have an awesome summer! Thank you for this amazing opportunity.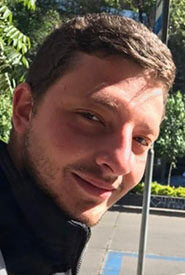 Javier
Hi my name is Javier and I am a law student. I've volunteered many times throughout my life at activity camps, I really enjoy the outdoors activities. Learning through games, activities and fun projects always proved to be what works best. Thanks to these experiences, I've had the opportunity to become the person I am today, having learned from myself as much as I hope my students learn from me. I consider myself to be an active person. I thoroughly enjoy exercise and outdoor sports, which is the atmosphere of the camp. I am also a good swimmer, have experience with paint and feel at ease in the kitchen. I believe my multidisciplinary background will prove me useful for all campers.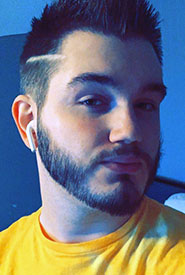 Joshua Maxwell
Hello my name is Joshua Maxwell I am 21 years old I am very excited to be a camp counselor and to meet each an everyone of the campers at camp fish tales during 2022 some of my favorite things to do consist of being outside, going to concerts, football games, hockey games, and spending time with family an friends.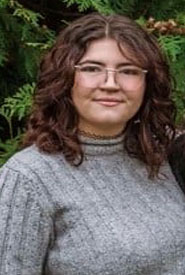 Destiny Van Pelt
Hello! My name is Destiny Van Pelt and I am 22 years old. I am a student at Saginaw Valley State University studying secondary education with a major in History and minor in English. I enjoy crafts, crocheting, baking, and singing. I'm also obsessed with Disney, so don't judge me if I randomly start singing Disney songs!
I'm super excited to be a counselor this year as well as the lifeguard and can't wait for summer!
Board of Directors – 2022
Chair
Corinne M. Provoast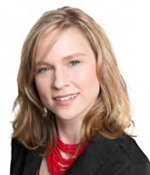 Corinne is the newest member of the Camp Fish Tales family, having joined the board of directors in February 2017. She is a staunch champion for the rights of childhood, regardless of ability and age. A professional working in the insurance business since 2001, she currently specializes in health insurance packages aligned to the need and budget of her clients.
Corinne is active in regional community programs ranging from Jaycees, Mothers of Preschoolers, the GLBR Heart Walk and Zonta. Corinne, with husband Tom and children, reside in Midland, Michigan.
Vice Chair
Kristie Clark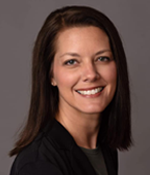 Kristie Clark has been actively involved in the Great Lakes Bay Region since moving to the area in 1994 to attend Central Michigan University, where she went on to earn her Bachelor of Science in Elementary Education and Master of Arts in Counseling. Kristie's passion for helping children and families has been put on full display during her twenty years as an Elementary Teacher and School Counselor for Bullock Creek School District. While there, she has introduced and facilitated several programs focused on the development of children, parents and staff, including Love and Logic, school-based Play Therapy and Positive Behavior Intervention and Supports. Her involvement and impact extends beyond the school setting. She served on the Board of Safe and Sound Child Advocacy Center in Midland for eight years, including two years as Board Chair. She is a 2014 graduate of Leadership Midland. She volunteered many hours coordinating Sharing Tree for children and families of Bullock Creek. Kristie resides in Freeland with her husband and their two children. Kristie is honored to be on the Camp Fish Tales Board of Directors and looks forward to continuing her support of the Camp. 
Treasurer

John Haag Sr., CPA/ABV, CVA, CFF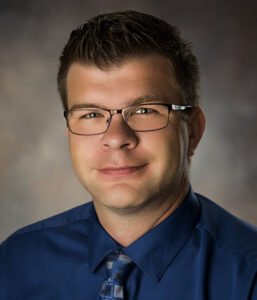 John Haag is a Managing Principal at Yeo & Yeo, a leading Michigan advisory firm. He leads the firm's Business Valuation and Litigation Support Services Group. He is also a member of the Tax Services Group and Yeo & Yeo's Career Advocacy team. He is based in the firm's Midland office.
John has been involved in many organizations throughout the Great Lakes Bay Region. In addition to serving as Treasurer for Camp Fish Tales, he also serves on the board for the Midland Noon Rotary Club  Foundation and is President of the Mid-Michigan Multisport Club.
Secretary
Mallory Herbert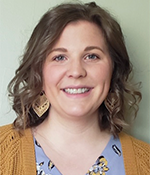 I was born and raised in Bay City, MI. I attended Michigan State University where I obtained my Bachelors of Science in Environmental Economics and Policies. Currently I work for Trinseo in Midland as a Supply Chain Planner. I was involved in volunteer activities at the camp in college. I also worked in Pinconning for the last 3 years and recognize the potential for local businesses in that community to get involved with the camp.
Rachel Gaus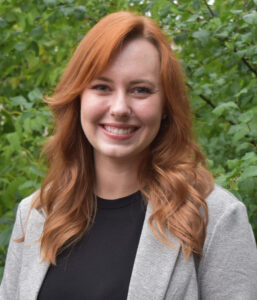 Rachel is from Standish, MI and currently resides in Midland with her husband and dog, Otto. Her passion runs deep for non-profit organizations, having worked in the non-profit sector for the first five years of her career.  She now works as a Social Work Technician for the Midland County Educational Service Agency.  Rachel serves as the President of Midland Civitan Club and is a member of Young Leaders United.  She is grateful to be a part of the Camp Fish Tales Board of Directors and thrilled to share her love of camp with others.
Ryan Howell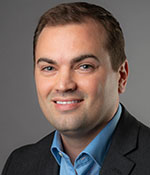 Ryan D. Howell serves as HR Director – North America for Dow.  In addition to his focus on strategic planning, Ryan is a passionate teacher and coach, and has developed and facilitated several leadership and career development programs for Dow, Dow Corning, and Hemlock Semiconductor. 
After growing up in Gladwin and Midland, he attended Saginaw Valley State University and completed his B.B.A. in Finance.  In 2015, Ryan relocated with his family to Wales and served as Dow's HR Leader for the United Kingdom – where he was a key contributor to leadership and talent development in Europe, The Middle East, Africa and India. 
He previously served seven years on the board of directors for Family and Children's Services of Midland and two years on the advisory board for Great Lakes Bay Michigan Works. Ryan, his wife and two children have been Freeland residents for more than 10 years and are excited to join the Camp Fish Tales family!
Brandon Krause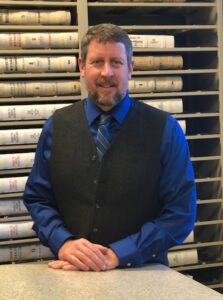 Brandon Krause is the Register of Deeds for Bay County, MI. He has served his community for 13 years through several political positions including Beaver Township Trustee, Bay County 1st District County Commissioner and currently the Bay County Register of Deeds.
Brandon is a graduate of Delta College and also of the Saginaw Valley State University Michigan Certified Public Manager program.
He currently holds positions on the Michigan Certified Public Managers Board of Directors and the Property Records Industry Association (PRIA) Board of Directors. Brandon, also served his community as a peer mentor for MSU 4H Tech Wizard program for grades 3-5, 2018 United Way Campaign Chairman and as a coach of various sports for 17 years.
Brandon resides in Auburn, MI with his two beautiful daughters Courtney & Caitlyn.
Adam Salgat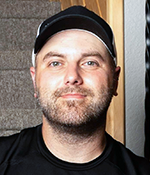 I love to tell stories. I love to share experiences and connect with others. My work, no matter the avenue, gives me the opportunity to make people feel. I get to make them laugh, cry or simply put a smile on their face.
I've been creating video and other digital media content for over 15 years and much of that work has been for a non-profit. This is where I've developed such a strong sense of community.
Push Productions, my business's name, symbolizes a personal philosophy I've been developing since my early 20's. Coming to terms with my diagnosis of a genetic degenerative muscle disease, I started wiping the word 'push' into the foggy bathroom mirror as a reminder to never give up, to always 'PUSH' forward.
I'm a blessed husband and father of two girls – "I'm just trying to be a better version of me for you." -Relient K.
Martin Szeliga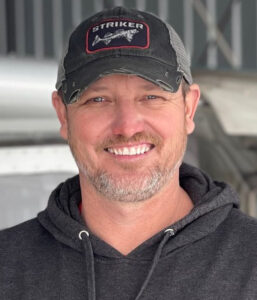 Martin Szeliga is a Technician for AT&T and Executive Vice President and Legislative Coordinator for Communication Workers of America (CWA Local 4108).  
Born in Stalowa Wola, Poland, Martin immigrated to Canada at the age of 9, where he spent most of his childhood before moving to the US at age 17.
Prior to joining AT&T, Martin spent 4 years in Japan with the US Marines as a Rifleman.  Martin earned a BA in Business with a Major in Management from University of Phoenix, and attended Grad School for Human Resource Management at Central Michigan University.
Martin is the Vice President of the Pinconning Athletic Boosters, helps coach youth baseball, and has spent time on various Board of Directors, such as United Way of Bay County.  Additionally, Martin is known in the Great Lakes Bay Region as the Airborne Angler, and provides many anglers in the area with valuable information and imaging through his ice flights.
Martin resides in Pinconning with his wife, Tera and their three children, Raven, Josie, and Max.