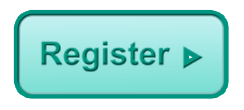 Register now for Respite Weekends! We have the BEST news to share! Fall weekend camps will be OPEN! Camp Fish Tales provides rest and reprieve to those wonderful parents and guardians who spend their days taking care of their loved ones. Respite is a well-deserved break for them while their loved one gets to enjoy priceless memories at camp. 
Levels: How do I determine what level my camper is? Camp Level Determination
Costs: Level 1-$250          Level 2-$350          Level 3-$450
Drop off Friday between 5-7 (dinner served) and pick up Sundays at 1 pm.
Covid-19 Warning
Due to Covid-19, we have adapted our program to enhance the health and safety of our staff and campers. Staff, campers, and their families must follow all of the provided instructions while at Camp Fish Tales.
We understand that these times are challenging and we appreciate everyone's patience and understanding as we conduct summer camp as responsibly as we can. We take our responsibility to care for your camper during these extreme conditions very seriously. Exceptions to our procedures will not be allowed for staff, campers, or camp families. We hope to provide your camper with a great Camp Experience this season. We look forward to serving your family!
Please review and make yourself familiar with the procedures at the link below so that we can keep everyone safe during camp. Thank you!
COVID Procedures for Fall Camp
Respite Weekends 2023 - 2024
Check-in: Friday 5-7 pm
Check out: Sunday at 1 pm
Registration begins July 15th
Weekend Camp Dates
November 17-19, 2023          Youth Weekend
December 8-10, 2023            Adult Weekend
January Respite (Youth 7-17) 1/12/2024- 1/14/2024
February Respite (Adult 18+) 2/2/2024-2/4/2024
March Respite (Youth 7-17) 3/1/2024-3/3/2024
March Respite (Adult 18+) 3/22/2024-3/24/2024
April Respite (Youth 7-17) 4/12/2024-4/15/2024
Week 1 (Adult 18+)  6/2/2024-6/7/2024
Week 2 (Adult 18+)  6/9/2024-6/14/2024
Week 3 (Adult 18+)  6/16/2024-6/21/2024
Week 4 (Youth 7-17)  6/23/2024-6/28/2024
Week 5 (Adult 18+)  6/30/2024-7/5/2024
Week 6 (Adult 18+)  7/7/2024-7/12/2024
Week 7 (Youth 7-17)  7/14/2024-7/19/2024
Rental Private Camp-Sold Out 7/21/2024-7/26/2024
Week 8 (Youth 7-17)  7/28/2024-8/2/2024
Week 9 (Adult 18+)  8/4/2024-8/9/2024
Week 10 (Adult 18+)  8/11/2024-8/16/2024
Sept Respite (Adult 18+)  9/13/2024-9/15/2024
October Respite (Youth 7-17) 10/4/2024-10/6/2024
October Respite (Adult 18+) 10/25/2024-10/27/2024
Nov Respite (Youth 7-17) 11/15/2024-11/17/2024
Dec Respite (Adule 18+)  12/6/2024-12/8/2024