We rely on many individuals who have given of their time and talent or assisted camp by making a monetary donation. If you are willing to provide financial assistance, purchase or donate items for the camp, or volunteer your time and service, you may call us at (989) 879-5199 or donate directly above by clicking on the DONATE NOW! button. Your contributions help us provide wonderful experiences for campers each and every year!
We are in need of a few items to make camp even better and offset some of the costs that go along with making the camp experience possible. For additional information, please call our office at (989) 879-5199.

MAIN LODGE
Paper Towels (white rolls)
Napkins
Styrofoam and plastic cups
Paper plates
Plastic utensils
Steel Tuff Garbage Bags (lots needed)
X-small garbage bags
Tall kitchen garbage bags
Heavy duty large coated frying pan
Heavy duty small coated frying pan
Toilet paper
Brown paper towels to fit dispensers
Soap for dispensers
Cleaning products
3 matching end tables
CABINS
Rugs- indoor and outdoor
Toilet Paper
Non-scented wipes
Toilet bowl cleaner
LAUNDRY ROOM
Laundry detergent-free and clear of dyes/perfumes
Fabric softener-free and clear
Bleach
OUTDOOR
Adirondack chairs for the beach
PERSONAL CARE ITEMS
Sunscreen
Bug spray
Non-Scented Baby Wipes
MISCELLANEOUS
HP Ink 410A-all colors
White copy paper
8.5×11 sheets of laminate
3 ring binders
Gift cards: Meijer, Aldi, Staples
ART SUPPLIES
Elmer's glue-small bottles
Crayons
Washable Crayola markers
Paintbrushes
8×11 blank art canvases
Acrylic Paint- small bottles

Last year, we provided outdoor experiences for over 240 campers, which is a 20% increase over the prior year! Our new 24-bed cabin was completed, and the campers and staff were very excited!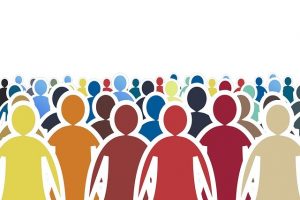 Currently, we are raising funds to create a handicap accessible commons area between the three existing cabins. This area will include a poured concrete pad, handicap ramps from each cabin, a fire pit and benches.  We also provide scholarships to those families who may need assistance. Camp Fish Tales prides itself on never 'turning away' a camper due to a lack of funds. To provide these services, we count on our partners in the community to help us achieve our goals.
We hope you will consider partnering with us! We have included a Sponsorship Form and if you choose to do so, we will mail our 501C3 information and receipt for your tax deduction purposes. Thank you!
Camp Fish Tales would like to take a moment to recognize the many businesses who help sponsor our events and happenings throughout the year. It is because of your generosity and the generosity of many others that camp is able to provide wonderful camping experiences for our campers.
Thank you for all you do!
Garber Chevrolet Linwood
Horizon Bank
Ieuter Insurance Group
Operating Engineers 324
Brandle Roofing
Chemical Bank 
Isabella Bank 
Mccarthy, James (Memorial)

Midland Oral & Maxillofacial Surgery
RE/MAX of Midland
Saginaw Control and Engineering, Inc 
Sowle Properties 


Three Rivers Corporation 
United Bay Community Credit Union 
Universal Roofing
Aktion Club 
Arbury Insurance Agent
Arc of Midland
Associated Builders and Contractors
Bayside Home Care
Case Systems
Central Restoration, Inc
Champagne & Marx Excavating, Inc
CJ's Sports Grill
Clements Electric

Draves Auto Center
Great Lakes Bay Construction Inc
Greater Michigan Construction Academy 
Ike's Mobile Kayak Rentals
Kathy Dolan
Magline
McMahan Thomson & Associates 
Mr. Chips
Ricker's M-13 Market 
Ron Doddy and Associates 

Superior Title
SYM 
Szajenko Family
The Forshee Family
The Riddle Family
Tri-Star Trust Bank 
Valley Electric
Warner Norcross + Judd
Yeo & Yeo CPAs & Business Consultants